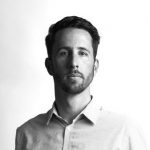 President @ NC Software Consulting
VP Technology @ LeadsRx
Nick has been working in the technology space for over a decade now and enjoys solving business problems by leveraging innovative technical solutions. He works with business of all shapes and sizes to help increase revenue and profitability. 
He has worked with or for startups, small businesses, agencies, and fortune 500 corporations. Some of the companies he has worked with include Sprint, Softbank, Rakuten, iHeart Media, Cox Media Group, Westwood One, Cartoon Network, and LeadsRx (Acquired by Unbounce).
Previously, Nick was part of Photofable (2011, Cofounder), CarDemander (2013, Founder), and Fifth Signal (2017, Cofounder). 
Outside of work, Nick resides with his family in Vero Beach and enjoys spending as much time outdoors as he can. 
If you are interested in working with his consultancy, please contact him via email at [email protected]